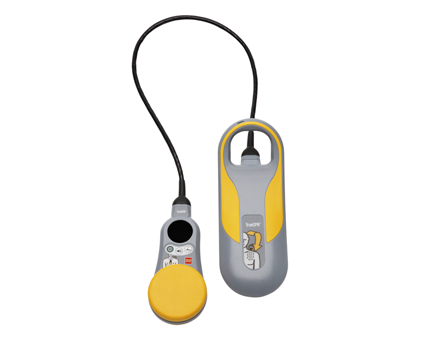 True CPR Coaching Device
The TrueCPR™ Coaching Device is designed to optimize the quality and performance of manual CPR by providing feedback to rescuers in both real time and after the event. The TrueCPR device measures compression depth on compliant surfaces and in moving vehicles using a unique technology called Triaxial Field Induction.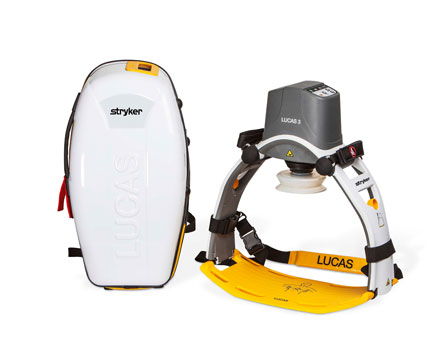 LUCAS 3, version 3.1, Chest Compression System
LUCAS® Chest Compression System provides benefits to cardiac arrest patients by delivering Guidelines-consistent, high-quality chest compressions even under difficult conditions and for extended periods of time. The device allows you and your team to work more efficiently without having to compromise on your own safety. With over 15 years of clinical experience, we proudly present the third generation LUCAS device, built on the LUCAS legacy. The LUCAS® 3, v3.1 Chest Compression System has i
LIFEPAK 20e defibrillator
Clinically advanced and packed with power, the LIFEPAK® 20e defibrillator/monitor is highly intuitive for first responders, and also skillfully combines AED function with manual capability so that ACLS-trained clinicians can quickly and easily deliver advanced therapeutic care. The CodeManagement Module™ adds waveform capnography and wireless connectivity to enhance your hospital's ability to effectively manage resuscitations from preparedness through review.